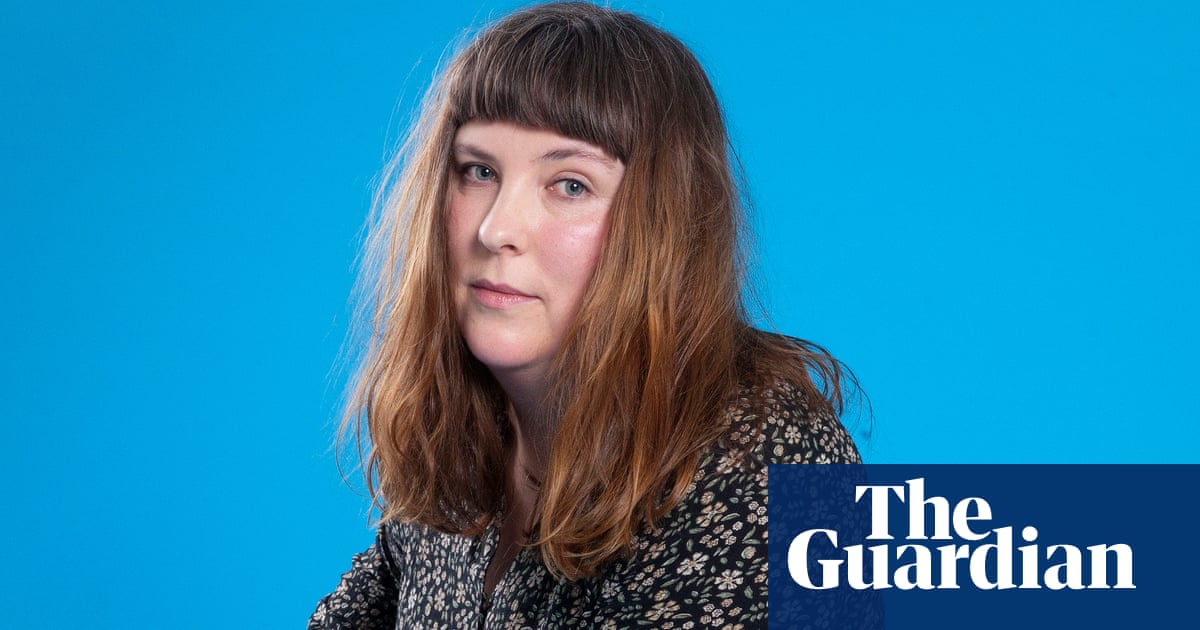 "The Bass Rock is the story of the lives of three women over four centuries," says Australian author Evie Wyld. "What unites them all is their persecution by men."
Wyld, who lives in England, won the Stella 2021 award for Australian women's writing on Thursday evening. Her third novel celebration was very timely.
The Bass Rock has been described by the Guardian as "a complex and incisively controlled catalog of male violence against women", set on Scottish coasts over three time periods, from the 1700s to the present day.
But while the narrative travels over time, the premise is timeless: in Australia, multiple allegations of rape, harassment and gender injustice continue to surround the country's top political institution; and England is still recovering from the murder of Sarah Everard.
"To get this award specifically – one that is so supportive of women and their work – it was like having a light shining on the work I managed to do," says Wyld. "Especially after the years we've been through."
On the short list with Wyld is Rebecca Giggs for Fathoms: World in Whales; SL Lim for Revenge: Murder in Three Parts; Laura Jean McKay for Animals in the Country; Louise Milligan as Witness; and Mirandi Riwoe for Stone Sky Gold Mountain.
The chairman of Stella's 2021 prize jury panel, Zoya Patel, dubbed the book Wyld a "true work of art" that "forces the reader to engage with a unique narrative structure, in a way that feels easy".
Wyld, who won the 2014 Miles Franklin for his second novel All the Birds, believes that The Bass Rock's "quirky" style is the result of a "very strange time" in which he began writing it.
"I started when I had a baby in 2014. I had a deep fear that in the middle of my writing career, I would lose myself, and I would lose my job."
So, during his newborn son's one-hour nap, Wyld would write.
"Part of the breadth of this book comes from the fact that I only have time to write down what's on the edge of my brain," he said. And at the end of his brain – "for some reason I couldn't explain at the time" – was a short story of murder and death.
Wyld's father had died a year earlier. She has inherited her childhood family vacation photos that bear a terrifying resemblance to hers.
"They are my father as a child, and me as a child, [both taken] in Bass Rock on the Scottish coast. She's wearing a hideous wool swim suit, and I'm standing there freezing my breasts in the 80s. But what remains the same is the stone. This is a very interesting time telescope among us, which I would like to write into my character. "
Among these layers of narrative Wyld "found three voices."
Sarah, in the 1700s, is accused of being a witch and runs off to save her life. Traveling to the 1950's, Ruth moved into her widowed husband's home, inheriting her two young sons. And right now, facing loss and sadness, is Viviane – "a veiled version of myself", says Wyld.
They form a vast, complex web of female grief in the hands of poisonous masculinity, with Bass Rock as their backdrop together and towering over.
The #MeToo movement in 2016 reinforces a common thread. "It made us realize that this is a collective sadness and a collective experience. And it got me starting to see how the persecution of witches in the 1700s correlated with being spoken to as women in the 2000s. "
Wyld says he doesn't "really write with a purpose, which – particularly in this book – must seem a little weird".
"But I think I'm just trying to put into words that feeling tired, alert all the time. It has a to-do list for 'be careful, don't rape, don't kill, don't let children harm'.
"I thought if there was anything I wanted to do in writing this book – as a very quiet and not confrontational person – it was that every time I started editing myself to avoid conflict, I was doing it. . "
Wyld says this motivation stems in part from Karen Kilgariff's catchphrase and Georgia Hardsark's podcast, My Favorite Killing. "'To hell with politeness,' they said. I don't know if you can say that in the Guardian.
"But it is very important. It is recognized that women are taught to be polite above their own security and instincts… It's all about preserving men's dignity. That's the most important thing to solve. "
When reading among countless female anecdotes about women's discomfort, frustration, fear, vulnerability and trauma at the hands of men, the ends of The Bass Rock as historical fiction appear blurry, blending into a biography representing nearly every woman.
There is a constant movement of "gathering and releasing women's collective grief and their anger," which transcends time and place, Wyld said. Bass Rock spoke to him directly.