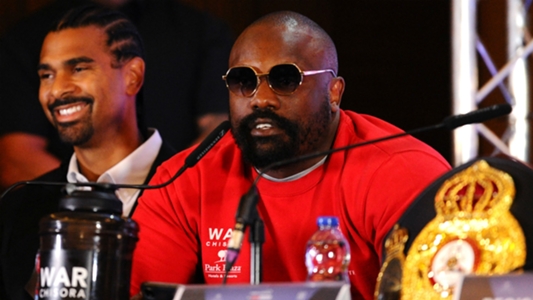 Joseph Parker's manager David Higgins believes May 1, 2021 could be the date of Dereck Chisora's last professional fight.
Chisora ​​and Parker will battle it out at the main event in Manchester that evening, with the winners returning to the competition for the world heavyweight championship following the Anthony Joshua / Tyson Fury unification situation.
Chisora ​​is 37 years old and unlike her next opponent, she hasn't tasted world title glory yet. Higgins tells the Ringside Toe 2 Toe podcast that losing New Zealand Parker could cause him to give up for good.
"In his day, he was [Chisora] "can appear and bring someone down, like he did against Carlos Takam and because of that we must always be aware of that," explained Higgins.
"But as long as Joseph Parker doesn't make ridiculous mistakes, and sticks with his game plan, then I watch him stop Dereck Chisora."
Chisora ​​is currently led by former heavyweight champion and cruiser Haye, who defeated Chisora ​​in an unforgettable grudge battle at West Ham United's Boelyn Ground in 2012.
Dan Higgins included Haye in his taunts, adding: "I'm not sure what David Haye does, apart from managing Chisora, and since I like the man, I might offer him a job with Duco Events.
"David Haye is welcome to come and work here in New Zealand, for me, after the fight."
Haye also appears on the podcast, however, and warns only that she and Chisora ​​expect Parker to try to fight, rather than box.
"It has to be a continuous blow and he is [Chisora] going to need to get deep inside and dirty, "Haye said on the show.
"I hope Parker wants to stand up and hit Derek. If he tries to beat him it can be really bad, so I hope he wants to stand there.
"I hope he wants to make a statement to the heavyweights out there, 'I'm going to go out there and take Derek Chisora ​​out.' If he does that, we'll have a beautiful fight."
Chisora ​​vs. Haye airs live on Sky Sports Box Office in the UK and Ireland, Spark Sport in New Zealand and on DAZN elsewhere except Samoa.