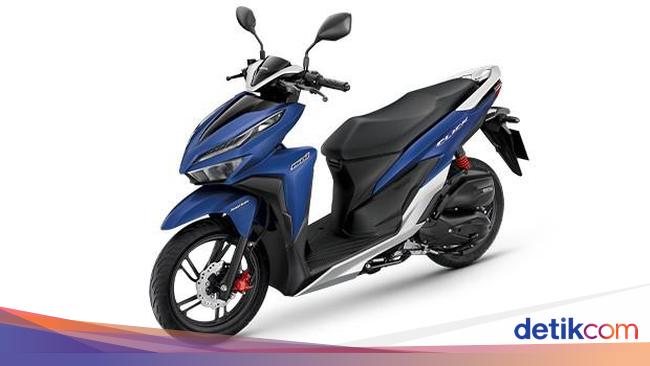 Jakarta
–
The All New Honda PCX 160 was launched globally at the end of 2020. And currently Honda's flagship premium scooter is rumored to be launching in Thailand soon. The presence of PCX 160 in Southeast Asia also ensures the birth of another new model, namely the Honda Vario 160 or Honda Click.
As is known, previously the PCX 150 and Vario 150 motorbikes used the same engine platform, namely eSP, 150cc, two valves. So if the latest Vario will use the PCX 160's 160 cc engine, it's no surprise.
ESP engine + Honda PCX 160 Photo: Honda
As reported by Thai media, Greatbiker, All New Click 160 or All New Vario 160 reportedly will be released in 2021. Just like PCX, the Honda Vario will also experience major updates from the exterior and engine innards.
From the performance sector, it is very possible that the next generation All New Honda Vario will use an eSP + engine with an increase in the number of valves from 2 to 4, and the engine capacity to increase to 157cc. The bore and stroke specifications of this scooter will change from 58 mm x 57.9 mm to 60 mm x 55.5 mm.
With this engine update, the compression ratio changes from 10.6: 1 to 12.0: 1.Engine power will also increase from 14.8 PS at 8,250 rpm to 16.2 PS at 8,500 rpm. While the peak torque will jump from 13.9 Nm at 7,000 rpm to 14.2 Nm in low engine speed, which is 6,500 rpm.
Compared to the PCX which has an elegant design, the Honda Vario series has a sportier design with sharp shapes. If later the Honda Vario 160 is launched, then he will immediately challenge the New Yamaha Aerox 155 Connected which was launched recently.
Watch Video "'Torturing' PCX in Bali, Breaking Through Traffic and Roads Up and Down"
[Gambas:Video 20detik]
(lua / rgr)