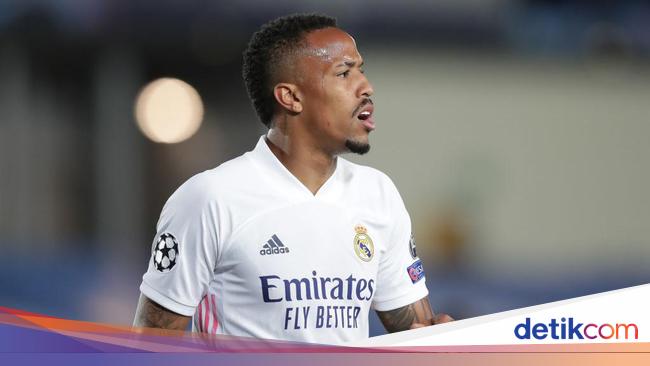 Madrid
–
Eder Militao is Real Madrid's new solid wall. I think he's good enough to replace Sergio Ramos.
Eder Militao continues to shine as a center-back to serve as Sergio Ramos' cover. His duet with Nacho or Raphael Varane, made Real Madrid conceded only one goal in the last four matches in the Spanish League.
Militao was also able to perform nicely in the Champions League quarter-finals. Only one Real Madrid goal conceded from two legs against Liverpool.
Eder Militao (left) (AP / Manu Fernandez)
Reporting from the Spanish media, Marca Eder Militao has not started this season easily. Two muscle injuries kept him out. Not to mention that the Brazilian player had tested positive for the Corona virus.
Only eight times he played in the Spanish League and four times in the Champions League. Slowly but surely, coach Zinedine Zidane seems to have believed it.
The strong Eder Militao duel with opposing strikers (Getty Images / Gonzalo Arroyo Moreno)
Eder Militao was bought by Real Madrid from FC Porto in 2019. Real Madrid spent quite a lot, for 50 million Euros or the equivalent of Rp. 875 billion.
His first season in a Los Blancos shirt, only 15 times in the Spanish League. No doubt, last season the duo Sergio Ramos and Raphael Varane were on their way.
Now, Real Madrid wants to overhaul the center-back post. Sergio Ramos' contract will expire at the end of the season and Raphael Varane wants to be sold to Manchester United.
So Eder Militao has a bright future. Moreover, he is still young, still 23 years old.
(aff / yna)