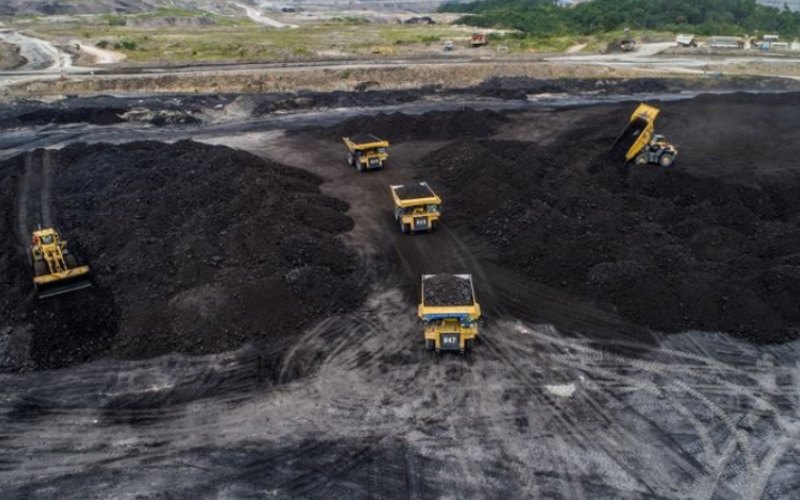 Bisnis.com, JAKARTA – Mining issuer PT Adaro Energy Tbk. (ADRO) targets coal production and sales to be equivalent to the achievements in 2020.
Adaro's Head of Corporate Communication, Febriati Nadira, said that the company produced 54.53 million tons of coal in 2020, or a 6 percent decrease year-on-year (yoy) and slightly exceeding the stipulated guidance of 52 million-54 million tons.
"The volume of coal sales in 2020 was recorded at 54.14 million tons, or down 9 percent yoy," said ADRO management, Wednesday (17/2/2021).
In line with this, ADRO management has set the coal production target in 2021 which is expected to remain the same or slightly decrease year-on-year (yoy) and is targeted to reach 52-54 million tons.
Guide strip ratio set at 4.8 times higher yoy. This occurs because it follows the mining sequence and the company has to strip a larger volume of the overburden.
Furthermore, ADRO also set a capital expenditure (capex) guide in the range of US $ 200 million to US $ 300 million. The funds are planned to be used for routine maintenance and strengthening ADRO's growth efforts.
"Even though the economic recovery is expected to have a positive impact on coal, companies must remain careful to anticipate uncertainty," said Febriati.
Previously, in the fourth quarter of 2020, ADRO produced 13.43 million tons and sold 13.39 million tons of coal, down 3 percent and 8 percent respectively compared to the fourth quarter of 2019.
Total overburden removal in the last quarter of 2020 reached 49.06 Mbcm, or a decrease of 21 percent yoy, resulting in a strip ratio of 3.65 times.
The coal sales portfolio of the company led by Garibaldi Thohir in 2020 is dominated by E4700 and E4900 products, which are supported by solid demand for these two types of coal.
Premium Content
Login / Register
Bisnis Indonesia together with 3 media raised funds to help medical personnel and residents affected by the corona virus which is channeled through the Indonesian Food Barn Foundation (BNI Account: 200-5202-055).
Come on, help donate now! Click here for more details.